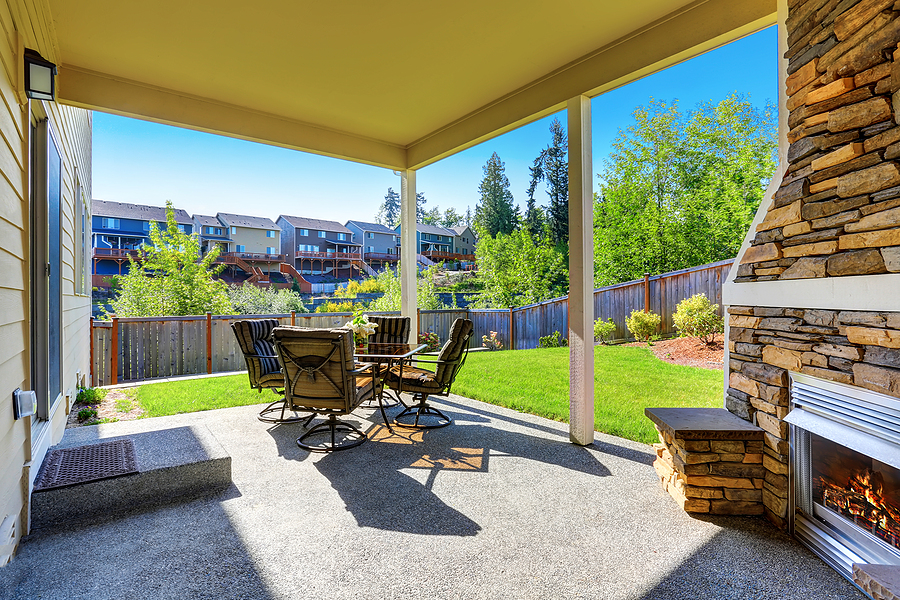 Here at Austin Deck Builders, we offer a patio covering service to our customers. We can help you provide suitable covering to protect your patio from the elements. A patio cover is an excellent purchase especially if you are keen to ensure the long-term health of your patio and regular usage should reduce the amount of patio maintenance required as well as adding value to your home. Give us a call on the number above, if are interested in one of our patio covering structure.
We offer a variety of timber patio covers that will serve your home or business for many years if sufficiently maintained. Our designs come in your choice of either, hardwood or softwood including but not limited to beech, elm, pine, and oak. All of our patio covers are appropriately treated and stained to give it protection against the elements, choosing wood is a good choice due to its durability, resistance and flexibility.
We also offer an alternative to our wooden patio covers, a composite patio cover. They are a more expensive but a suitable alternative to timber, as they have a lot to offer, they look just as good as the natural wood designs but the specially engineered material means warping, rot, splintering, and fading does not occur. One of our patio covers will be sure to add some value to your property, meaning it is a solid investment that you can enjoy for years to come.
Once you have decided to get a patio cover, we advise you to pick up the phone and give us a call on the number above. One of our helpful customer service agents will ask about the service that you require and will talk you through the available options. We will then give you an affordable quote for our services that we are confident that you will be more than happy with. we will then arrange for a date and time for our team to arrive at your property. You can then sit back and let us do what we do, and we will be out of your hair in no time leaving you with a fantastic new patio cover.
Here, at Austin Decks Builder, we offer great value for money for all of our patio covers, as well as our other services. We are a team of experienced, qualified, and professional decking contractors who take a great deal of pride in the work that we do. We only use the best methods and materials that the industry has to offer. You can trust us not to compromise on quality. We are the best in the business so give us a call and speak to one of our customer service agents to hear more about our patio covers and other services. You will not be disappointed with our prices, we are very reasonable.
Yes - we check our messages & will reply 🙂
Call Us For A Free Deck Estimate